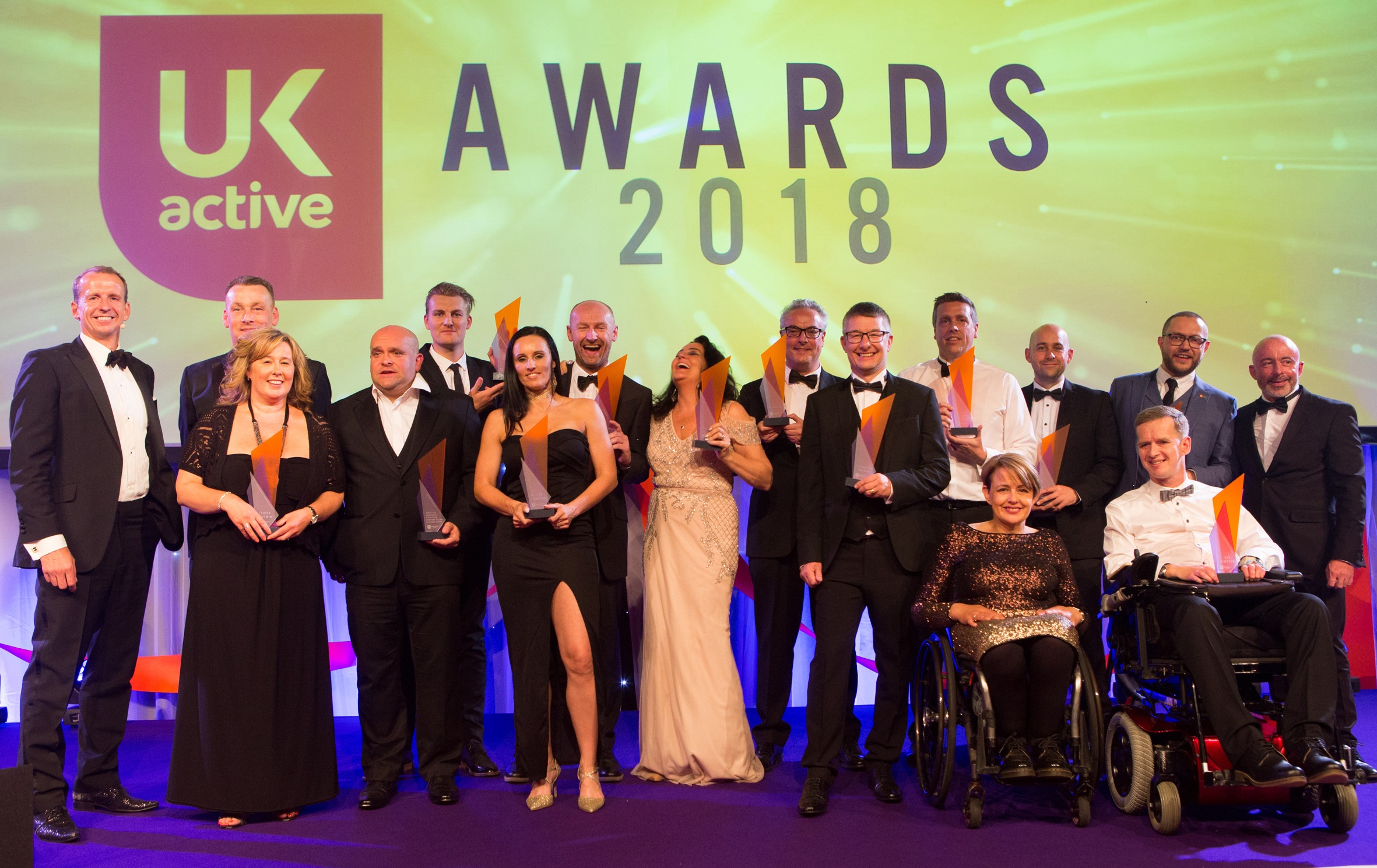 MAN v FAT Football wins ukactive award

Last week we donned our best suit and headed to Manchester for a very exciting awards ceremony – the first ukactive awards, in which MAN v FAT Football was nominated for the Healthy Communities Award. We'd been practising our gracious loser face, but in the end, there was no need for it because we only bloody won!
It was a great night, and we're thrilled that we're now the proud owners of a very cool, very jaunty award. Thank you to everyone who works hard to make MAN v FAT Football the best it can be – players and coaches. We're proud of what we've achieved so far and pleased to be continuing our quest to help men all over the country win their battles against fat.
Here's what ukactive had to say about the evening:
MAN v FAT Football win prestigious industry gong at ukactive Awards in Manchester 
MAN v FAT Football took home the Healthy Communities award at the inaugural ukactive Awards, celebrating the organisations leading Britain's emerging physical activity movement.
Stars from across the UK arrived in Manchester for a glittering ceremony to celebrate a vast range of organisations and individuals.
More than 800 guests saw star hosts Baroness Tanni Grey-Thompson and Greg Whyte present the award for Healthy Communities to MAN v FAT Football, a recognition of their outstanding work.
The first ukactive Awards – an evolution of the traditional Flame Awards – introduced a wider array of categories to better celebrate the range of leaders getting more people active.
Each of the award finalists underwent a rigorous independent assessment process designed to select the best in each category from hundreds of entrants, as well as to provide priceless feedback about how to share success stories.
Several stages of evaluation took place, including customer insight surveys, mystery calls, visits and a 'Judges' House' assessment day at WeWork London.
ukactive Chair Tanni Grey-Thompson said: "It was a privilege to co-host the first ukactive Awards in their new format and the competition was particularly fierce this year.
"It was incredible to listen to the stories from our finalists – their passion for physical activity is clearly evident. I'd like to take this opportunity to say a huge thank you to all those doing more to get more people active – you really are leading this movement."
ukactive CEO Steven Ward said: "Given the growing contribution of physical activity in all aspects of society, it seemed only fitting that we expanded the ukactive Awards to recognise the full breadth of our movement to create an active nation.
"Huge congratulations to MAN v FAT Football, who has been making such strides to get more people, more active, more often."
Indeed. Now, to sit back and wait for the Oscar for the MAN v FAT Football film…